Microsoft is re-branding and upgrading their current music experience. Taking the design/features from Zune, Microsoft plans to to create a competitor in the growing music service business.
Offering things like unlimited skips, optional music subscriptions, cloud streaming, et cetera. They have the chance to at least get a chunk of the market especially as it is branded on the very popular Xbox 360.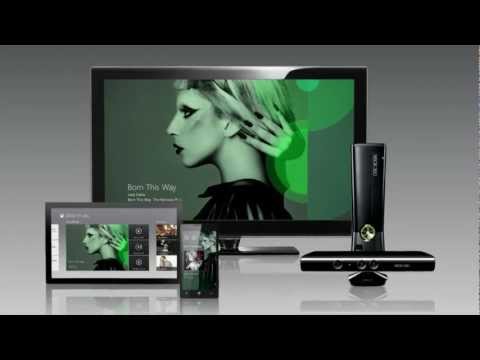 Jamie Purpora, President of Music Publishing Administration for TuneCore, the largest distributor and one of the highest revenue-generating music catalogues in the world, decided to weigh-in on this new platform and at the minimum you can say he is cautiously optimistic.
1. Why are you on board with Xbox Music?
Xbox is a platform with millions of users that have shown they'll use the Xbox for things other than gaming. Those users also are willing to pay for content other than games. That's a lot more promising, especially for artists and labels, than starting from scratch (as Microsoft did with Zune).
2. What do you think is the main appeal?
The main appeal for Xbox users would have to be that getting music should be a lot easier & more convenient. That is, if Microsoft gets the user experience right. The Xbox team has a track record of building great experiences, so hopefully the music service will be just as good.
3. What makes this different than the other music services?
I don't expect Xbox Music to be particularly groundbreaking in changing how people listen to music. That's really hard to do in the current market. This service is about expanding the Xbox ecosystem for Microsoft, first and foremost.
4. Do you think Microsoft will be able to at least make a dent in this established market?
Xbox Music is certainly better situated to make a dent than Microsoft's previous efforts, simply due to the large user base they start out with and their bundling power (Windows8). Will Apple's iTunes lose market share because of Xbox? Possibly. Will Spotify or Rdio? Probably.
However, unless Xbox Music actually solves a real problem music listeners have, and solves it better than other services do (with a kick-ass user experience), then the dent will likely be a small one.
There is still plenty of things we don't know about Xbox Music as it was just announced yesterday, but although I see it popular with the Xbox crowd,  I don't see it breaking new ground. UNLESS they figure out a way to let me stream music through the Xbox Guide while I am playing any title.
Now that would be something!