There has been a lot of consternation on the internet today about the newly-released trailer for the upcoming Hitman: Absolution, featuring a pack of female assassins attacking Agent 47 in ludicrous, exploitative, slow-motion.
The trailer has been used as a springboard to launch into Feminist critiques of gaming, and while I agree that gaming has a long way to go when it comes to representing women in a fair manner, I disagree that this trailer should be the reason to soapbox about the ills of male-centric gaming culture. The "pack of sexy assassins" trope is a well-worn one in popular media, and although the trailer certainly objectifies the assassins, it's not something that's unique to gaming. In fact, in some ways you could argue that the idea of a pack of assassins that happen to be "hot" women is something that could be an empowering idea. Their sexuality does not make them better assassins (ie, they aren't the Austin Powers Fembots), and they obviously have some agency as characters in order to attempt an assassination in the first place. The aesthetic of them is purely designed for titillation, and while I agree that titillation as an end in and of itself is immature and unbecoming of "proper art," I do think that we should focus more on things like the online-gaming culture, sexualization of young girls, and empty/token female characters over the appearance of a sexy assassination squad in a trailer for an action game.
Why then do I still think this trailer is representative of a terrible trend in gaming? It has to do with the game being represented. While I haven't played Hitman: Absolution (it's not out until November), I am a big fan of the series, and this trailer in no way represents the themes and gameplay of the Hitman series that I've played so far. Hitman is NOT a "big dumb action game" where a scene such as the one depicted in the trailer would ever happen. To be successful in a Hitman game requires thoughtful, methodical, careful execution (no pun intended) of a plan that needs to be scouted and researched. The best Hitman players manage to assassinate targets without high body counts or being noticed, and the game rewards you for making your hits look like accidents. If this trailer represents the new style of Hitman (which I doubt), then I'm not interested at all in the new direction the series has taken. I don't, however, think that it represents the game. I think that it represents what the marketing company thinks YOU want from a game. From every game. By reducing a thoughtful action game to a mindless, Michael Bay-esque slow-motion attack by a pack of assassins on one man, the marketers behind this trailer are doing the reputation of Hitman a disservice. Either this trailer turns off past fans of the series (like me), or it will make people drawn in by the new trailer very upset once they actually play the game, provided it plays in a similar manner to past games in the series. Check out the trailer for Hitman: Blood Money, embedded below. The difference in tone in shocking.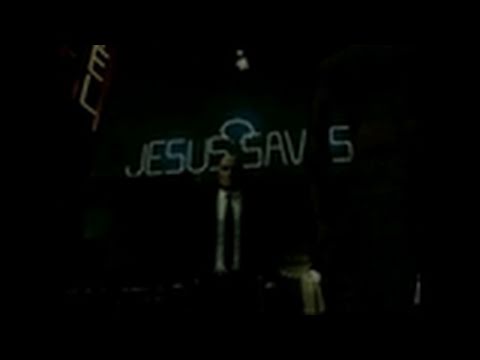 Why do marketers need to do this? Why does the widest net possible need to be cast in order to market a game? Why are people being lied to when it comes to the marketing of Hitman: Absolution? That's what this is, it's a lie, and it's damaging to the Hitman brand.
There will be ample time (and unfortunately, ample opportunity) to explore the anti-women stance of many of today's games. With this trailer, however, we should focus on the harm it does to the actual game being represented, and the insult to the intelligence of its audience. IO Interactive (the developer of the Hitman series) should step in and demand that the trailer be pulled because it misrepresents their game, and the PR company needs to be corrected on their approach, or suffer termination.